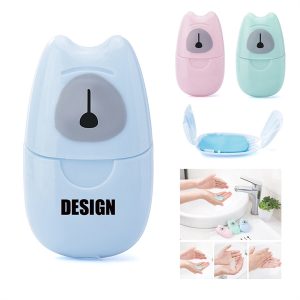 By, Jamees Wright, CMO Promosuns.
Cleaning your hands is invaluable at this moment as Covid-19 is on the rise. Obviously washing your hands has always been necessary, but maybe not as dire. For example, have you gone to the bathroom, only to witness someone dashing out without washing their hands? Maybe you quietly shook your head and proceeded to use the bathroom.
But as of today, we might not just shake our heads and stay quiet. Now people might interject because the cleanliness of others can affect every individual. When we would once shake our heads and keep it moving, now it's our prerogative to say something.
But what if you said something like "Hey are you not going to wash your hands?" And they said, "No but I have hand sanitizer in my pocket."
Phew, you can wipe the sweat off your brow because they did have a plan. But what if they responded, "I would wash my hands, but there's no soap." You turn your head only to realize they are right, there is no soap.
Well now might be your time to shine, you can hand over your hand sanitizer in your pocket, or use these Portable Paper Soaps.
It's always good to have a quarter handy, maybe a toothpick or even gum, but today it is just as handy to always have soap by your side…along with your willingness to share.