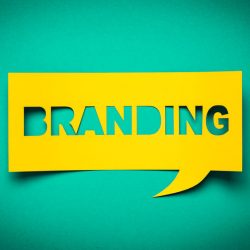 During times of crisis, it can seem impossible, even trivial, to continue on with marketing and brand awareness efforts. After all, when the world is shutting down and markets are starting to dip, how are you supposed to advertise your services? Logistics and funding aside, some marketing and advertising efforts can come across as insensitive during a crisis such as the COVID-19 pandemic. Nevertheless, you can't stop your brand awareness all together.
To help you navigate this situation, we've put together these few tips on continuing and building your brand awareness during the COVID-19 pandemic.
Be there when it counts
Consumers want companies to use their powers for the good of the community. According to one study, 85% of people want brands to use their influence to educate consumers on the crisis, with 89% stating they want to know a brand is helping the community at large. In other words, people want companies to take action. This can be done through educational articles, volunteer efforts, donations, or even comforting social media posts.
Be empathetic and transparent
Your customers are people, too, whose lives have been upended by the COVID-19 pandemic just as yours has. Empathy and transparency, then, is key. How you behave will show a lot about your company's values, and people will remember that once things return to normal. Shift your messaging towards calls for well-being, keeping your brand voice sensitive, calming, and caring.
Make your brand reflect our new reality
COVID-19 has impacted almost every aspect of our lives. So, make sure your brand awareness reflects our new reality. For example, now that most of us are staying at home, we're spending our days in sweatshirts while browsing the internet. Use this to your advantage by offering branded sweatshirts and shifting your efforts to online platforms.
At Promosuns, we can help you build your brand awareness even through the COVID-19 crisis. To learn more, contact us today!