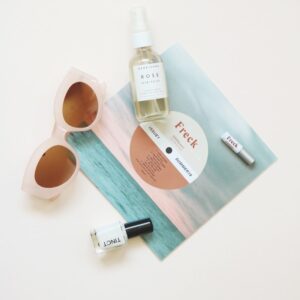 Summer is here! Summertime ushers in a flurry of warm golden colours into our life. This is the ideal time for your company to provide summer giveaways, as this strategy will not only help you increase sales, but it will also help you expand your client base, because who doesn't like free stuff? To make things easier for you, we've created a list of the must-have promotional services for the summer season. To get a decent clarity, read along.
Why Giveaways Are Effective for Brands?
1.Giveaways are an excellent method for a company to engage with its consumers and attract new ones.
2.They assist the business in increasing sales by creating a buzz about the product and generating publicity by enthralling customers.
3.Giveaways help to build a strong brand image by increasing awareness of your company and its products.
These are just a few of the many reasons why giveaways are a good long-term investment for your business. We've compiled a list of some of the greatest summer freebies to aid your business.
1.Sunhats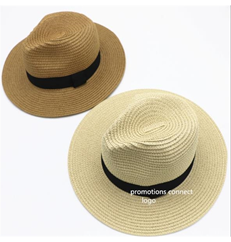 Sunhats are a must-have summer accessory. These are highly fashionable and suitable for everyone. You may include your logo and promote your brand. This offer will promote your brand to a broad audience and increase its popularity among local customers. If you're looking for cool sun hats, have a look at our website, where you'll find a wide range of colourful, affordable, and high-quality sun hats.
2. Tote bags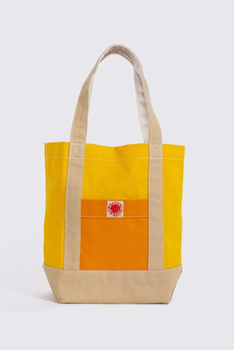 The first thing that springs to mind when we think of the beach is a decent tote bag. Summer is the most relaxed season, yet it may quickly become disorganised if our belongings are not well organised. A tote bag makes it easier to transport all of our belongings. Add your imprints to help you promote your business in a fashionable manner.
3. Sunglasses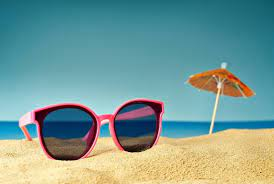 In the summer, sunglasses are often the only item to wear. They're really sophisticated and fashionable, so they'll be highly instagrammable! This function will aid in the promotion of your goods not only in person but also on social media. Add your company's imprinting or logo to this fantastic product and watch as it attracts more consumers.
4. Tie-Dye Bandana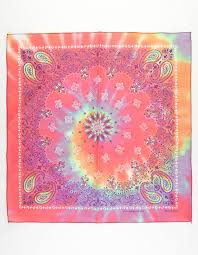 Tie-dye and bandana in today's world is arguably the most fashionable item. The growing popularity of tie-dye items, particularly bandanas, will ensure that this product is used rather than thrown aside in a corner. People will utilise this product during popular events because of its high demand and colourful design, allowing you to attract more consumers.
5. Journals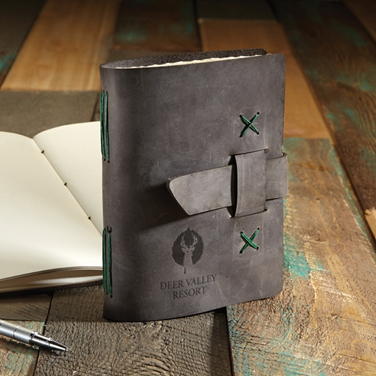 Imagine yourself swinging in a hammock, taking in the bright yellows, lush greens, and the warmth and cool air of a summer afternoon. It is simpler to narrow down our ideas in this peaceful setting, and journaling is the ideal thing to do right now. Add your company's name to the notebook and encourage your consumers to think of you while they're feeling upbeat and relaxed.
6. Aluminium bottle opener
One of the nicest emotions in the world is taking your first taste of your favourite drink on a hot summer day! One of the finest presents to offer this summer is an aluminium bottle opener. Bottle openers are used in many social gatherings, and as we all know, summer is the best season to party. By adding your logo to this product, you will help your company acquire fame.
7. Custom Floating Keychain
One of the most wonderful gift ideas is custom floating keychains. It's a gift that has no bounds in terms of age or gender. It also adds a personal touch to an average present while also being incredibly cost-effective. These keychains will work as your brand ambassador and promote your business everywhere they are placed, whether on vehicles, luggage, or at parties.
8. Eco Friendly Paper Cups
Summer parties are an essential element of a traditional American summer! And every gathering necessitates the usage of paper cups to serve our favourite beverages. Paper cups are a must-have for parties, but we've seen the impact of waste paper cups in recent years. If your consumers care about the environment, you may give them your custom eco-friendly paper cups that will help them consider your firm as a long-term investment, and it will assist you in attracting like-minded future consumers.
9. SPF Lip Balm Balls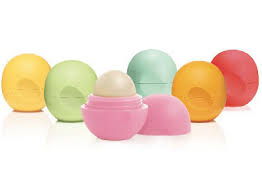 Lip balm is one of the most important cosmetics. Our lips become dry and irritated throughout the summer, and a spf lip balm will undoubtedly make your clients remember your brand every time they use a lip balm ball. People of all ages and genders use lip balm, making it more flexible and user-friendly. You may market your business by using these appealing lip balms.
10. Custom t-shirts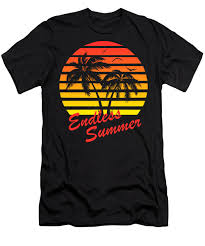 Summer is a season when everyone wants to wear something that is both breathable and stylish. T-shirts are the ideal choice under such conditions. T-shirts work with anything, including denim shorts, jeans, and even a sultry skirt. It just brightens any appearance and makes you at ease. Let the pleasant, bright, sunny days flow on! Simply print your company's logo on the t-shirt and let your customers promote your business in person and on social media.
11. Tie-Dye Masks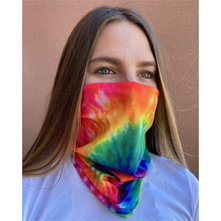 Tie-dye, as previously said, is all the rage these days. Masks are essential because of the pandemic. You may offer these tie-dye markings away to improve consumer safety while also giving amazing high-quality masks. Masks are useful not only in the event of a pandemic, but also to guard against smoke and dust, which are frequent throughout the summer.
12. Backpacks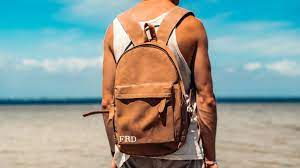 This is a must-have for everyday use. They may be utilised by people of various ages all around the world. Everyone, from students to office workers to new parents, may benefit from a backpack. Its great flexibility makes it a no-brainer purchase. A backpack is a must-have in your bag collection, whether it's for a laptop, a hike, or even a diaper bag.. Also adding your logo to the bag will make it a product in high demand.
13. Multifunctional Headwear
Multifunctional headwear is extremely colourful and flexible. These are ideal for outdoor activities since they give sun protection. We provide a variety of headwaters that are made of breathable cloth and may be used as a bracelet, hair scrunchie, or other accessory. It can be used to market your business.
14. Back To School Essentials
It has been a very good and well-received promotional gimmick for over a decade. Every parent or student wishes to purchase something new for their children for the upcoming academic year at the conclusion of the summer, and this is an excellent opportunity to gain as many clients as possible.Companies may make it more appealing and appealing by adding their company's name, emblem, or even customising the items according to the needs of the customer. Not just for parents, but also for birthdays, return presents, competition awards, first day of school, and other occasions.
Conclusion
Now that we've reached the conclusion of the list, we hope you have a better understanding of the different summer promotional ideas that can greatly benefit your business. There are a few things to keep in mind when purchasing any promotional product: make sure the product's quality is top-notch, including the design, colour, and durability.There are several strategies to ensure that your customers have a pleasant summer. Make sure to include your company's name and logo, and watch as the customers pour in.
Are you seeking for a place where you can discover the perfect promotional items?
We at Promosuns give you the ideal promotional services based on your style, budget, and requirement . All of the things described above are accessible on our website. To learn more,visit our website www.promosuns.com