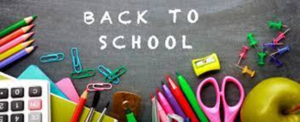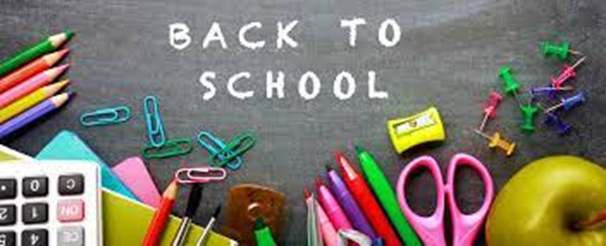 It's that time of year when schools reopen! Students are thrilled and upbeat. School promotional goods are always a wonderful method to instil school pride among children and allow for recurrent brand exposure for hundreds of students, parents, and instructors.
For over a decade, it has been a very good and well-received promotional gimmick. At the end of the summer, every parent or student wants to buy something new for the following academic year, and this is a fantastic chance to get as many clients as possible. Companies or organizations may make it more appealing by adding their c logo, insignia, or even customising the goods based on the demands of the consumers.
Swag is also a wonderful method for kids to show off their school enthusiasm. Our top ten back-to-school products will show children that you care, while also assisting instructors in the classroom, and will also help market your business or organisation.
1. Hardcover Notebook & Pen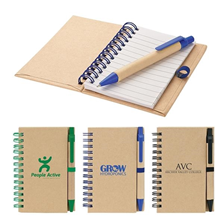 Majority of a school day is spent taking notes. A Hardcover Notebook and Pen is one of the most useful promotional goods since it is in high demand all year round. A two-in-one product will be more useful than a basic hardcover notebook, attracting more students who are eager to study by making their learning simpler and more organised. Make sure to purchase a high-quality set to leave a lasting impression on your students and their parents which will help your brand or organization to acquire recognition.
2.  Post-it Custom Printed Notepad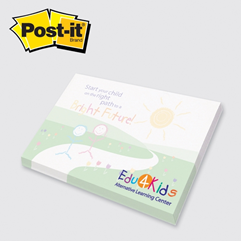 Here's an exciting back-to-school promotional item that will keep your company or organization's name in students' minds. Post-it is a well-known and dependable brand of sticky notes that allows students to jot down key information and attach them in their textbooks or notes. Giving kids a high-quality personalised sticky note with their name on it will make them feel unique and boost their school spirit. This will assist you in retaining and attracting loyal customers.
3.  Writing Materials
All students must have access to high-quality writing equipment. Writing tools are a popular promotional item to add since they are small, inexpensive, and extremely useful. Students require pencils, pens, and markers, so what could be better than giving them something that would be highly helpful to them? Make sure you give high-quality writing equipment that will last them a long time, and allow them to artistically advertise your company or organisation.
4. Lunch Coolers
Recession is unquestionably the most anticipated moment for students! Students look forward to taking a break from their studies and unwinding with their pals. Lunch break is an excellent opportunity to socialise with other students that's why this product is an excellent addition to your product line since the majority of students will come across your brand name and become acquainted with our brand, allowing you to increase sales while also delighting your current consumers by assisting them in keeping their meals organized.
5. Backpacks
A school day isn't complete until you have a backpack. A backpack's trip begins when a student sits in the bus and embarks on their day and ends when they return home. Since their bags accompany them throughout the day, backpacks are an extremely functional promotional product because they meet daily needs and have a wide range of audience because students always travel with their backpacks, allowing your brand or organization's name to reach a large group of people both inside and outside of the school.
6.  Aluminum Water Bottle
Water bottles are an excellent method to improve student health and fitness. Aluminum bottles are wonderful because they are shock resistant, they protect water from light, and are relatively lightweight, which will encourage parents to use this bottle more frequently for their children because it is convenient to travel with and beneficial for their children's health. So make kids happy by giving them a fancy aluminum water bottle.
7.  Custom Jackets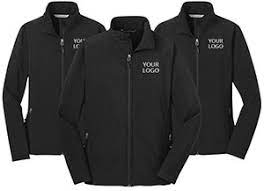 Students and parents will undoubtedly be enticed by a promotional jacket. Jackets are both fashionable and functional. They are also necessary since students must travel distances in the mornings when it is chilly and wet outside. Keep your students warm and comfy by presenting them with a fashionable, high quality promotional jacket that is personalised according to their name and let the voguish jacket draw all eyes to your organisation or business.
8.  Pocket Hand Sanitizer Key Chain
In today's world, where illnesses are so prevalent, parents are always concerned about their children's safety and well-being. Sanitizers are an excellent way for students to keep themselves hygienic. You may advertise your business or organization with a promotional hand sanitizer which is compact and has a silicone attachment to it so that students can carry it everywhere they go and also attach it to their bags. This product is versatile, compact and reasonably priced, that's why it should definitely be a part of your promotional product line.
9. Promotional School Pouch
Send children back to school with a dependable pouch emblazoned with your brand! This device is utilised by students of all ages and is ideal for keeping pens, pencils, erasers, highlighters, and a variety of other stationery items. It will undoubtedly impress both parents and pupils. This product provides plenty of area for your organisation or brand's name to flourish.
10. Mini Calculators
Mini Calculators are ideal for use in math classes. They are highly handy and small, allowing them to slip easily into pouches. Choose a funky-looking calculator that also delivers accurate results. Let this innovative tool advertise your logo and attract more consumers.
The bell has rung, signaling the conclusion of this session of Promotional Back-to-School Products. We hope we've given your school, company, charity, or other group some excellent branding ideas while also informing young minds for the next year. As always, if you have any questions regarding the products we've discussed, or if there are additional product categories you'd want to learn more about, please contact us at any time. For the time being, we'd want to wish you a safe, happy, and enjoyable summer, as well as the best of success in the upcoming school year!
Please visit our website at https://promosuns.espwebsite.com/ or contact us if you have any further queries.
We're only a phone call away, so don't delay in contacting us to get the best back-to-school supplies.