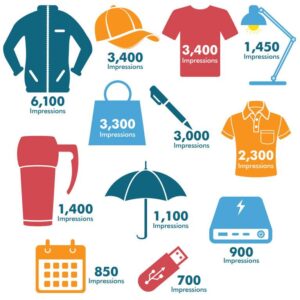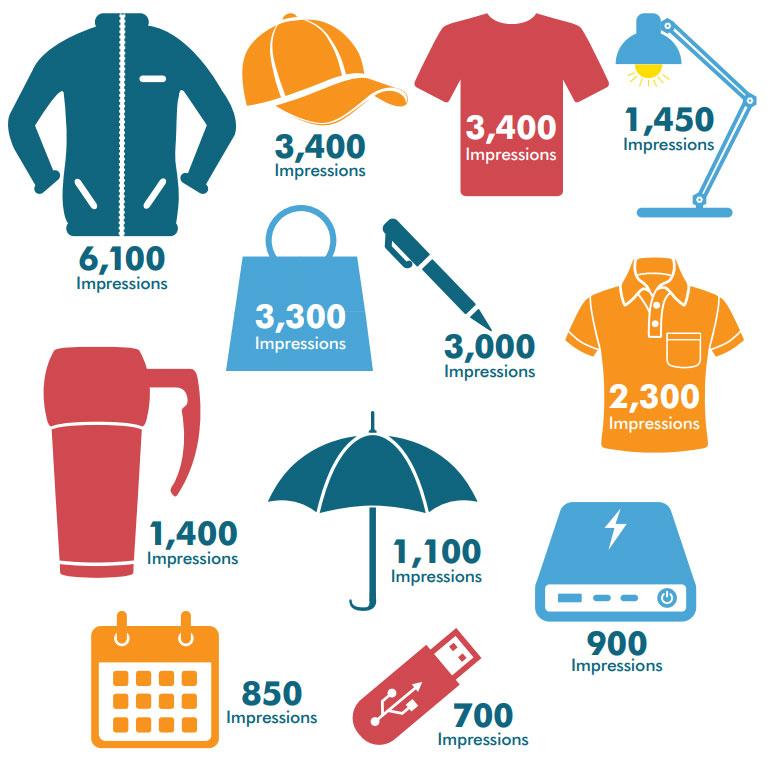 The ASI Impressions Study offers critical insights into the behavior and perception of the most promoted products in 2021.
According to data, the average American household owns 30 promotional items. Households led by Gen X have an average of 34 items, followed by millennials (30) and baby boomers (28). Just think about it. If America has 120 million households, that means there are over three billion company logos floating around the country at any given time. It's no surprise that the industry is expanding and will soon surpass $24 billion in annual sales.
When you realize how many promotional items are available, it can be difficult to choose the best custom products to promote your brand. We have discovered that looking at which products consumers keep and use repeatedly is definitely the best way to select the perfect promotional products for your business.
We are here to help you find the best promotional product for your business because we have extensive experience in the industry, and we know which promotional items are currently owned and kept by consumers in the United States thanks to the most recent ASI Impressions Study. These are some of the most popular and widely used promotional items that customers adore!
1. Custom Tie-Dye Face Masks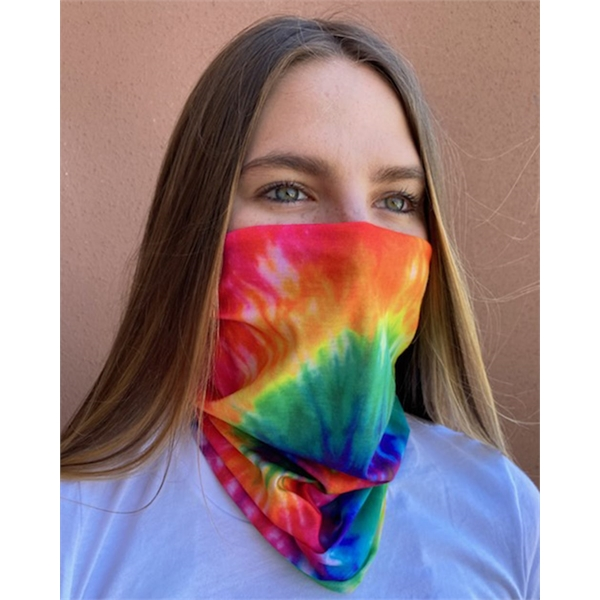 Tie-dye is one of today's most popular and trendy prints. Masks have recently become the most essential product due to the pandemic. You can distribute these tie-dyes to increase consumer safety while also providing your customers with high-quality, trendy face masks. Masks are useful not only in the event of a pandemic but also for protecting against smoke and dust, both of which are common throughout the year. With an estimated 4,235 impressions per promotional mask over its lifetime, consumers are unlikely to discard this product. A high-quality, appealing, and trendy mask has the potential to significantly increase the visibility of your brand.
2.Eco-friendly Products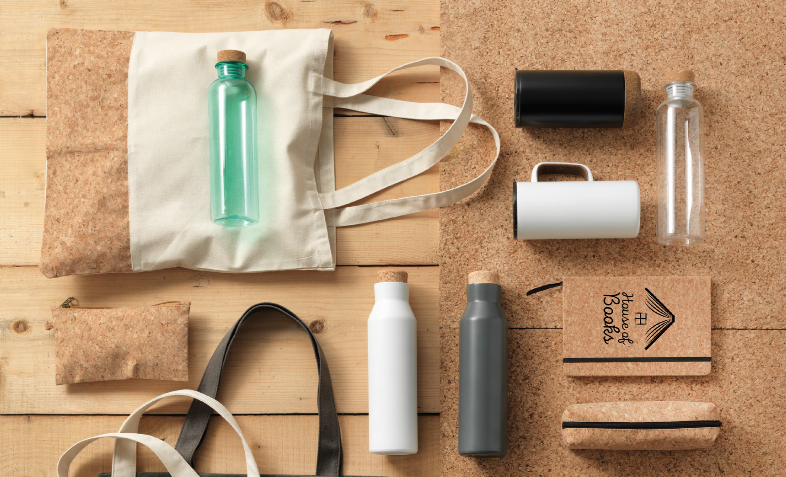 Environmentally friendly products have been steadily increasing in popularity over the last few years. And it's only getting stronger. According to ASI, the sustainability trend is still dominating consumer behavior and values. Last year, nearly a third of women said they bought more sustainable items than the previous year. And that's why, lately, most companies purchase eco-friendly promotional products.
3. Custom Tote Bags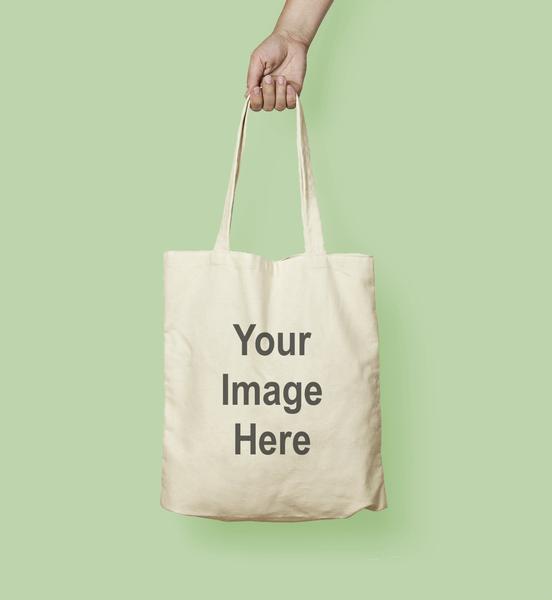 It's no surprise that custom tote bags are still one of the most popular promotional items, as they go hand in hand with the sustainability trend. Consumers keep them for an average of 11 months, accumulating 3,300 impressions during that time. What factors influence a consumer's decision to keep your promotional bag? According to the ASI study, the most important factors to consider are quality, utility, and attractiveness. Investing in a tote bag with these three characteristics increases the likelihood that your bag will be used more frequently. They are most likely to be used in crowded areas such as grocery stores or the mall, making them a long-lasting item. Having said that, this is a must-have promotional item, and we guarantee that your business will thrive when customers receive it!
4. Promotional USB Drive
According to data, 56 percent of consumers would prefer a USB drive over a power bank. And this isn't just a trend among the older generations. According to the ASI survey, at least half of Generation Z and Millennials would still prefer a USB drive.
The most important takeaway from these findings is that it is not always about what is cool and new in technology. There are items that are consistently best sellers for a reason, and it is critical to remember this. USB drives are adaptable and practical, and people keep them. Imprint your company's logo or name on a high-quality USB drive and let it help your company shine across all domains.
5. Custom Sunglasses
Sunglasses are an excellent promotional item because they are both visually appealing and provide eye protection. They appear extremely sophisticated and may enhance anyone's appearance, whether casual or formal. What else could a customer do to improve their appearance? Sunglasses are a must-have accessory for people of all ages. We have no doubt that your customers will enjoy this product! To draw more attention to your business, remember to stamp your brand and choose fashionable, sophisticated, and high-quality sunglasses.
6. Promotional Drinkware
Another popular promotional item that will always be useful is custom promotional drinkware. With the average consumer keeping drinkware for over twelve months, it has been highly popular and people love receiving free drinkware. Again, as the focus on sustainability raises concerns about single-use plastic products, reusable bottles are emerging as a popular drinkware item. Water bottles, travel mugs, tumblers, vacuum-insulated tumblers, and much more are available. So, pick the best product for your company and let your custom drinkware do the advertising for you!
7. Custom Printed T-shirt
T-shirts are kept by consumers for an average of fourteen months, making them one of the most durable promotional products.
The rising demand for individuality is most likely one of the reasons why t-shirts continue to be in high demand. Customers now want and wear products that make them stand out, which has resulted in the customized trend. Imprint your brand logo and a bold message on a T-shirt. This is an excellent advertising method because it is not only desirable for customers but also a great opportunity to showcase your company's beliefs and ideologies.
8. Custom Writing Instruments
Everyone appreciates having access to high-quality writing tools. Writing tools are a popular promotional item to include because they are small, inexpensive, and extremely useful. They are also extremely versatile because they are used by people of all backgrounds and ages. Everyone needs pencils, pens, and markers, so what could be better than giving them something that will come in handy? Make sure you give them high-quality writing equipment that will last them a long time and allow them to artistically advertise your company or organization.
9. Custom Promotional Hat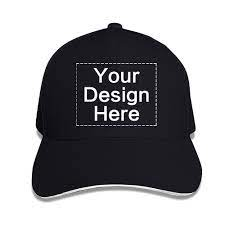 Hats can be worn both inside and outside, every day. This allows them to be exposed to a variety of audiences at various times and locations. Furthermore, hats can be worn on consecutive days. This is not always the case with other branded clothing. Hats can be worn both inside and outside, every day. This allows them to be exposed to a variety of audiences at various times and locations. Furthermore, hats can be worn on consecutive days. This is not always the case with other branded clothing. Hats are extremely fashionable and appropriate for everyone. Add your logo and promote your brand. This offer will increase your brand's popularity among local customers by promoting it to a large audience.
10. Custom Promotional Outerwear
Consumers keep promotional outerwear for an average of sixteen months. That's quite a long shelf life. They are said to have generated 6,100 impressions during that time. For each logoed outerwear product you distribute, that's the number of eyes on your brand. If you decide to invest in outerwear, keep the latest fashion trends in mind before making your decision. There is a large selection to choose from, including jackets, t-shirts, hoodies, sweaters, and much more! Add your company's logo and allow your customers to act as walking billboards for your company.
Overview
It is critical to remember that every industry, business, and customer is unique. Not every trending product, style, or idea will appeal to your ideal buyer persona. Make sure to choose products and trends that are most closely aligned with the values of your brand. Choose wisely and we assure you that with the help of promotional items you can make your business thrive.
Are you seeking a place where you can discover the perfect promotional items?
We at Promosuns provide you with the best promotional services based on your style, budget, and needs. Everything mentioned above is available on our website. Visit our website at www.promosuns.com and get the best promotional products at the tip of your fingers!
Let us know your favorite product in the comments down below.